[News] Kim Hyun Joong shows his love and gratitude to 1000 fans during fan meeting tour in Japan
source: http://www.allkpop.com/article/2014/08/kim-hyun-joong-shows-his-love-and-gratitude-to-1000-fans-during-fan-meeting-tour-in-japan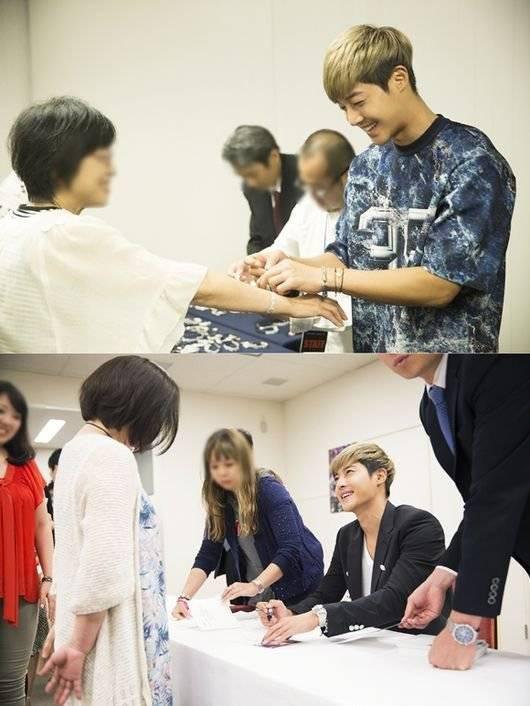 Kim Hyun Joong met with 1000 of his adoring fans across 5 cities in Japan!
SEE ALSO: Kim Hyun Joong greets 13,000 fans during his drama premium event and concert in Osaka, Japan
The singer and actor held fan meetings in Japan starting in Osaka before moving onto Nagoya, Tokyo, Sendai, and Fukuoka from August 6-8. He showed his love and gratitude for the fans who showed up to the events by making eye contact, giving autographs, and putting on bracelets that he prepared for them.
Kim Hyun Joong is also set to hold the next concert of his world tour in Hiroshima, Japan on the 9th.
2 responses