[Notice] KIM HYUN JOONG (김현중) Lotte FM on the 25th of October
Tweets Credit:    lovingkimhyunjoong @loving_khj  
In response to multiple queries, a note about the Lotte FM.
The Lotte FM on the 25th of October, as it stands, appears possibly to be the last event in HJ's schedule (for now!) Although targeted primarily at Japanese fans, all overseas fans are eligible to apply. The website is http://skygate-dena.jp/event/kimhyunJoong201410/top.html
It has been billed as a mini-concert with a Hi5 event. Participants are required to fly from Japan – there is a selection of airports to choose from with differing prices. We have enquired and the organisers have replied that there will be no local tour, participants MUST fly from Japan via one of the selected airports. The price also varies with class of hotels (eg city, Myeong Dong, superior, etc) and number of days (2N/3D or 3N/4D). Staying in a single room involves additional cost. Although you may select class of hotel, you may not choose a specific hotel. It involves some guided shopping sprees at Lotte outlets, as HJ is, after all, their model. wrt the event, seats are usually allocated by lottery on-site.
Although the site is entirely in Japanese, we have found it possible to sign up using google translate, credit cards are accepted. (None of us here at LKHJ speak Japanese). The tour is, unfortunately, conducted entirely in Japanese although the guides are able to speak Korean as well. We encourage all who are able or keen to apply to show their support at this time. Closing date for applications is 25th September 2014.
---
Those trying to enter their name in Japanese may find this website useful:

http://www.

sljfaq.org/cgi/e2k.cgi
---

First selection in Lotte sign up is based on airport to fly from, grouped into Haneda/Kansai/Fukuoka or Narita/Nagoya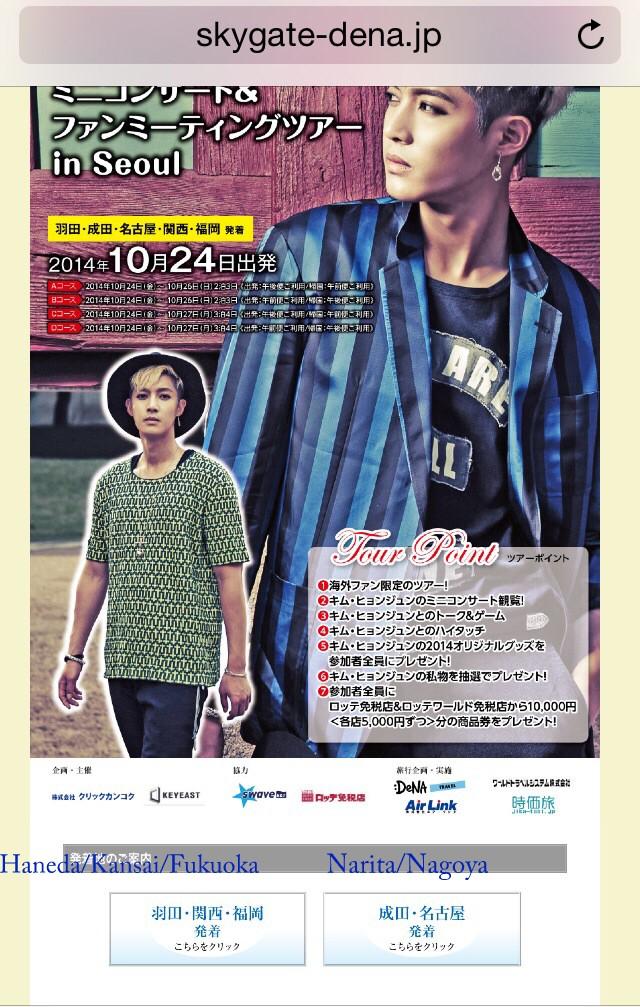 One response