[Pexers Write-Ups] Kim Hyun Joong's Shangri-la #2015KHJGemini #2015KHJPhoenix
Author:  AprilStarr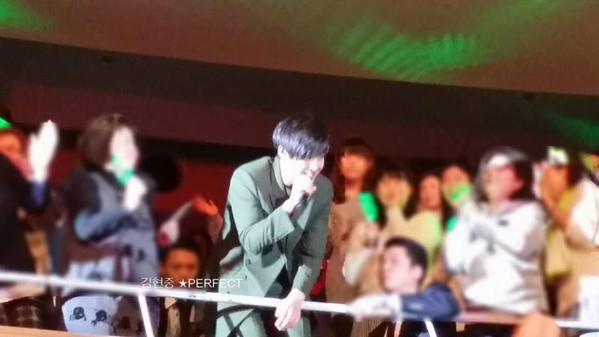 The Gemini concert venues should have a banner that says'Welcome to Shangri-la'. Why? KHJ's concerts are not short of being Shangri-las where both artist and fans meet.It is a place where people are happy. Here people do not age, and where magical encounters do take place. But be warned. It is a place separate from the other world. Can you still come out of it? It is all up to you.
The possibilities are endless here. Hyun Joong shows what he can do,time and again his fans rediscovers him as he display another or many sides to him.From handshakes, high fives now to seeing his fans on their way out the door, like a very polite host. Surprising fans by going to the other floors, kissing their hands,what else would he do next?
These latest concerts and the one the fans will remember for the next years while he is in MS because it represent what he has become since he started in the solo stage. From having dancers and his numbers requiring him to dance while singing, to singing different repertoire with a band and without his usual dancers. While having a lot of people on stage is fun, it can be distracting.So the change is a welcome development for those who would like to see more of Hyun Joong.
Like the usual mystical Shangri-la of yesteryears, most of us will get to hear about Hyun Joong's through accounts and tales of those who went and went home starry-eyed. But so what ?
However, unlike the olden times, we now get stolen shots and videos.
https://www.facebook.com/HyunniesPexers
All Photos/ScreenCaps Credit as Tagged
12 responses