[Concert Updates] 김현중 KIM HYUN JOONG GEMINI TOUR: OSAKA – Concert at Osaka Castle Hall – 2015.02.14 #2015KHJGemini #2015KHJPhoenix
UPDATING
Tweets Credit:    lovingkimhyunjoong @loving_khj  
Osaka starts!! green lights are up!! Credit: @coriibean Have fun every1! Cheer your loudest for HJ!

BREAKDOWN
UNBREAKABLE
Hj's wearing black suit white shirt a black bow tie untied. Curly fringe.
TONIGHT
Talking now. Sexy voice.
Hj said happy Valentine's Day. If we all give him chocolate all his teeth will rot.
HJ said there will be a surprise present tonight.
They brought out a decimal measuring machine. He is going to measure it. Get ready to shout!! need to hit 110 decibels!
Last tweet … I meant decibel machine not decimal. LOL! He said need to shout as loud as the Jal flight here.
This is tonight's challenge for the surprise gift from him.  Leaderrrrrrrrrrrrrrrrrrr Is what everyone is shouting!!
TIMING credit:  @coriibean

LOVE LIKE THIS.  Dancing at chorus
HOTSUN
HJ said he can't leave the stage cos of regulations….. After a long pause … he said "kidding!" LOL!
BINGO
He made us swing… At the slow part before saying bingo
We still have not sit down since 1st song. HJ asked fans who live in Osaka to wave. He was here last year for a concert.
He thought he took a video in Osaka of fans. Fans corrected him. It was Yokohama not Osaka. He thought it was Osaka. Oooops!
He says he will bend down and sing in apology but it is too hard to stand after that. LOL!
He says he can't see us in the stands. He needs binoculars.
CAN'T ERASE YOU. Rising up from stage.

HJ joked that even tho he went up on the lift, he still can't see anyone.
Korean fan brought him a herbal drink. He doesn't know who but he thanks her. He thinks the drink helped his condition today.
As he sings…. His condition has become Better and better.
He notice fan placards. The funniest one says "I want to be your mother's daughter in law".
Her mother loves HJ. But she is 19 so still too young to get married. When she becomes an adult he will be MS.

He spotted another placard. Says we will support u. pray for u to have long life! As long as we live…

IMADEMO. No curly fringe.. Just combed to right side
He likes singing imademo. He asked Fans why haven't memorized the lyrics.
He said he got chocolates today.
Credit: @coriibean
Staff gave him the chocolates. He digressed talking about the staff. HJ says he worked with good staff for several years.
And one of people who gave him chocolate is the lady back up singer.
He said she wrote him a letter "I love u" but he is lying. She put up her arms with a cross sign. He's teasing everyone. LOL!
He is planning to do a special event but is wondering what he should do.
He dreamed he won lottery and won a lot of money. He memorized the numbers and called his friend to buy the numbers for him. Split 50/50.
If he wins the lottery, He will give a free concert.
He came down from stage. Going to his right. Spotted a fan wearing a flower tiara. Brought her up to stage.
He says her skirt is too short. Took off his jacket to cover her legs. Everyone screamed.
Gave her water he drank from. Then He said to the fan …. U dripped water on my jacket! LOL! So random.
IM YOUR MAN
REASON I LIVE Sings to same girl
Fan looks like she's crying. Feeling so touched.
Kneels down. And end with I'm your man last sentence. Instead of last line of reason went back to last line of Im ur man
Wore his jacket again before the photo after asking for it again.
YOUR STORY – jp version
Interlude – band playing U
Fans waving light sticks to song.
LUCKY GUY He's traveling in a moving carriage around the arena. Credit: @jwong283



Hj wants to change shoes. He said he stepped on gum. Who spit it out??
On the trolley. He wanted to get off the trolley but couldn't cos of the gum stuck on his sole. He is asking for a shoe change.
He skipped back and jumped on stage he says now he can fly.
Think he is wearing similar shoes. He sang a Korean children's rhyme which talks about put on your new shoes and jump real high.
He's now translating it to Japanese and singing it. The last line -I can jump till my head reaches the sky.
KISS KISS with dance
Just now put his mike down to his shoes so everyone could hear..
Says he will sing and dance please cos fans want to see him dance.
PLEASE
He look smart when he flipped his long jacket.
LET ME BE THE ONE
WORDS I WANT TO SAY
Amazing sea of green!!

Talking now.
Because he stepped on gum he didn't talk as much. Says he will talk now.
Osaka was supposed to be the last concert. He feels it is fortunate that this concert is not the last.
Because he will not be around for 2 years. He is really relieved that this is not the last concert.
MS is a Korean man's responsibility. He does not think he will be lonely during MS.
….. But we will be lonely HJ.
When he goes in, he wants to go in secret
He was thinking at home – a picture of him will be taken and he doesn't want because he may drink a lot the day before he enlists.
He is looking forward to the day when he will sing again on stage. Fans take care, don't get sick and let's together again in 2/3 years.
Words he wants to say – don't get sick, stay strong and endure 2 years. He will come back.
There are fans crying.
Fans asking for gwiyomi. Says He doesn't understand why fans want gwiyomi. He says if back up singers do it he will do it.
HJ is making fun of the backup singer. He took a cute photo and will send it to his gf but sent it to the band group chat instead.
HJ is so thrilled. He can't stop laughing.
He did 1-6
Now he asked fans to do together another time. He is trying to teach us all to do it.
He said wait a min!! This person. Look! Points at someone. Put up your hand he says.
He says why can we see on the screen? He wants to do gwiyomi together with this person. She is from China.
Coming down to the audience toward the fan. Now he is looking for more fans to do this with.
HJ is in an excellent mood today. Very cheeky.
He has delayed 15 mins with gwiyomi. Doesn't want to end this concert.
He told the audience.., If you're confident about gwiyomi Pls email Keyeast and he will do it crazily with this fan at makuhari.
First day of makuhari 5 fans names will be called. To do gwiyomi. The person who does it cutest he will kiss on the cheek.
2 more songs to go.
SAVE TODAY
HEAT
Talking now and playing with his fringe
He say today singing heat is also burning his hair. There are fireballs today. Stage effects. True to the song's meaning.
Last song. HJ says: Each of you are stars in the sky. wherever u are- he always remembers d green lights and this moment.
What he means is that when he sees the stars he thinks of each fan Becos of the green lights today.

 HOSHIZORA

The green lights are stars to him. He will always remember this moment.
Fans are crying.
There are some Japanese words onscreen. Translation of what he said just now.
He said he will comeback after 2 years. Asking fans to wait for him.
Encore soon.

Band back on stage.
LOVE LIKE THIS
Credit: @jwong283

Took off brown jacket
Coming down
LUCKY GUY
Back on stage
GOODBYE
HJ doesn't want to get off stage.
Credit: @coriibean

Sadly, concert has come to an end.
Fans running everywhere.

tweeting 4 @loving_khj 2nite was the most difficult that I've done so far. I was getting emotional.   Teary in fact. I'm sure all of u felt the same. Tonight's concert had all the elements: fun, laughter, love, sadness, cuteness and much more. The bond between HJ and us can never be broken. HJ will always be the star n our eyes just as we are in his. We will wait for you for as long as it takes and we will continue the journey together. You are loved beyond words. ❤️
---
Fancams Credit:    Tsun Wan Chan
---
Photos Credit:  Papaphan Intawong @kailovejoong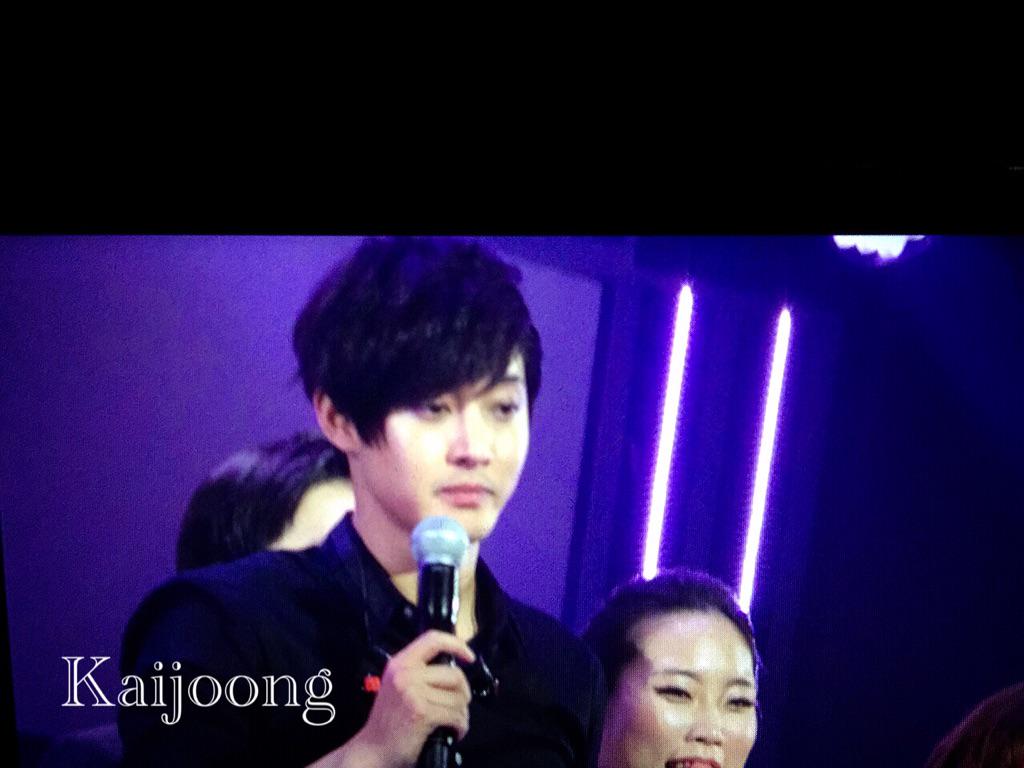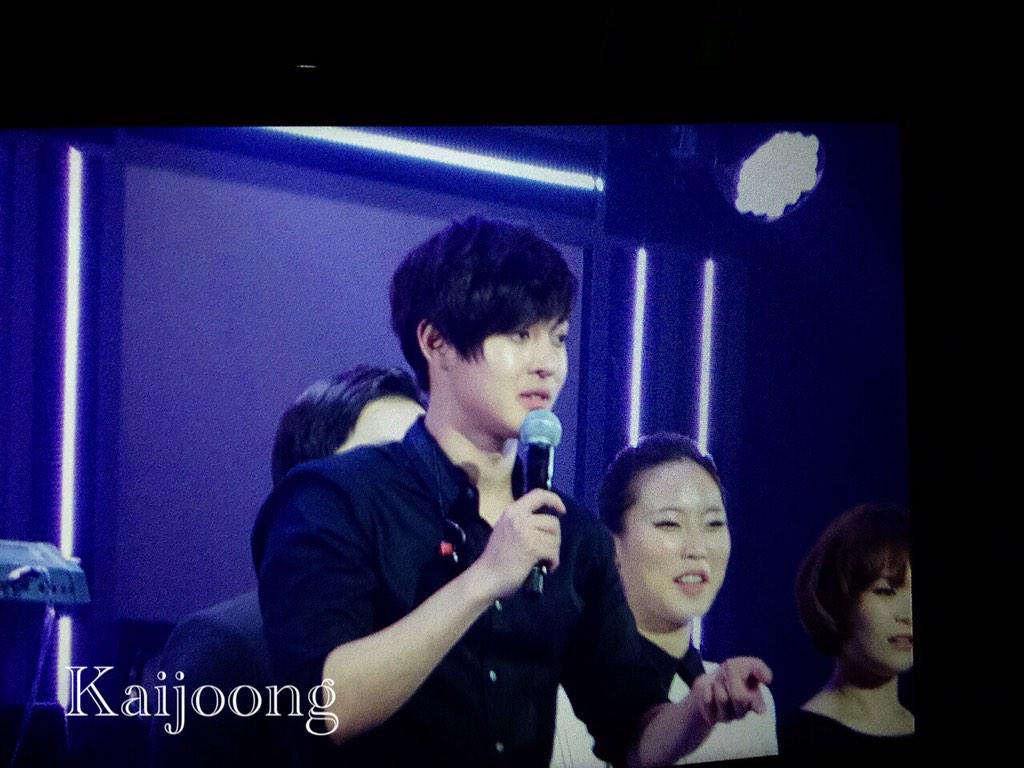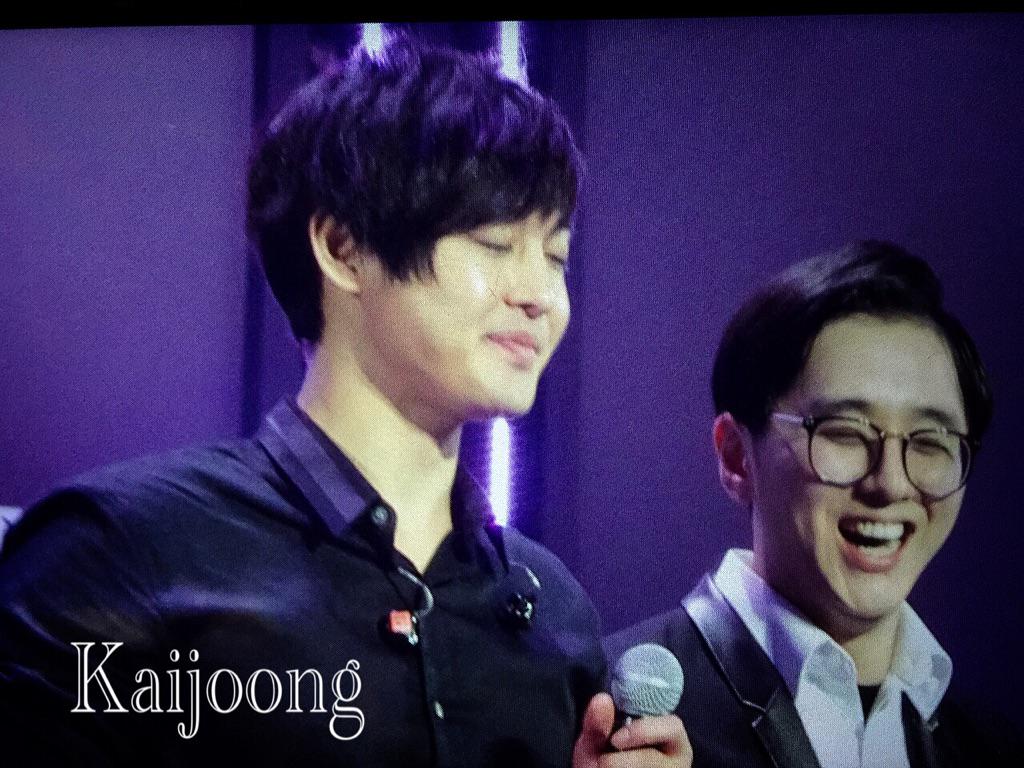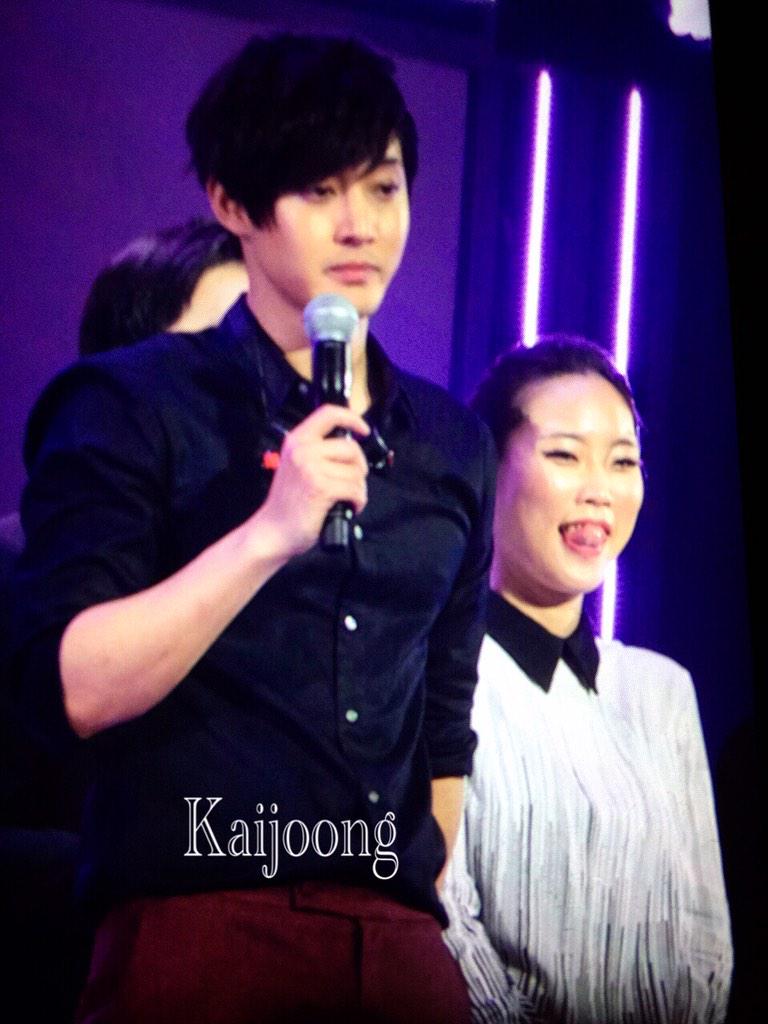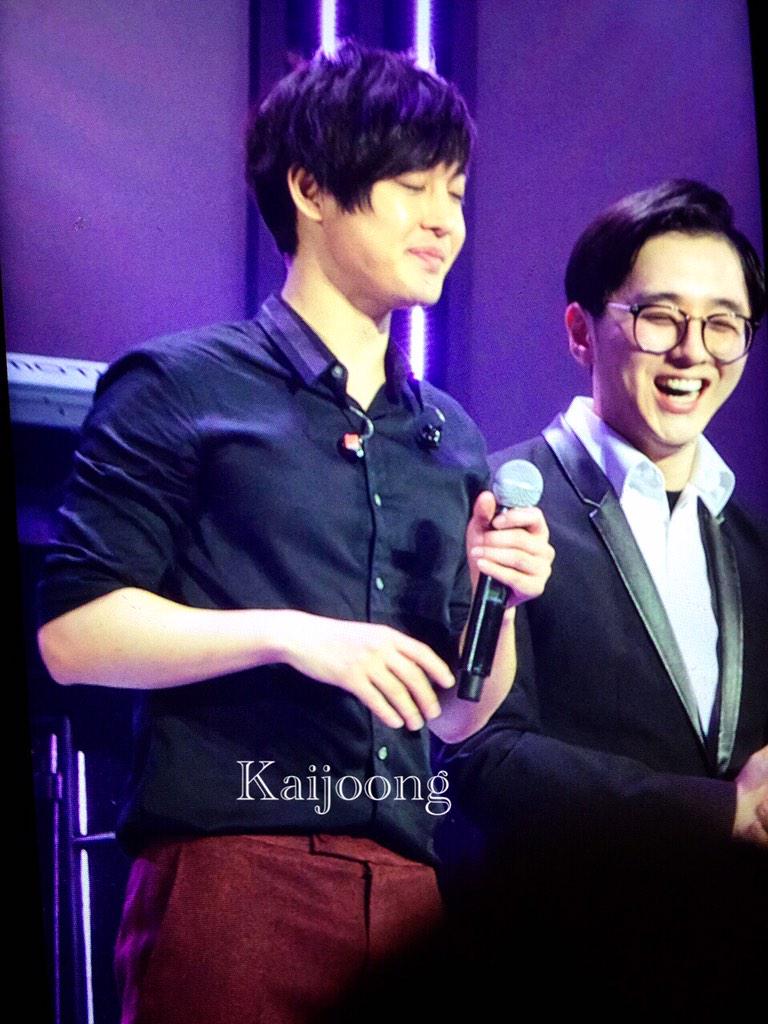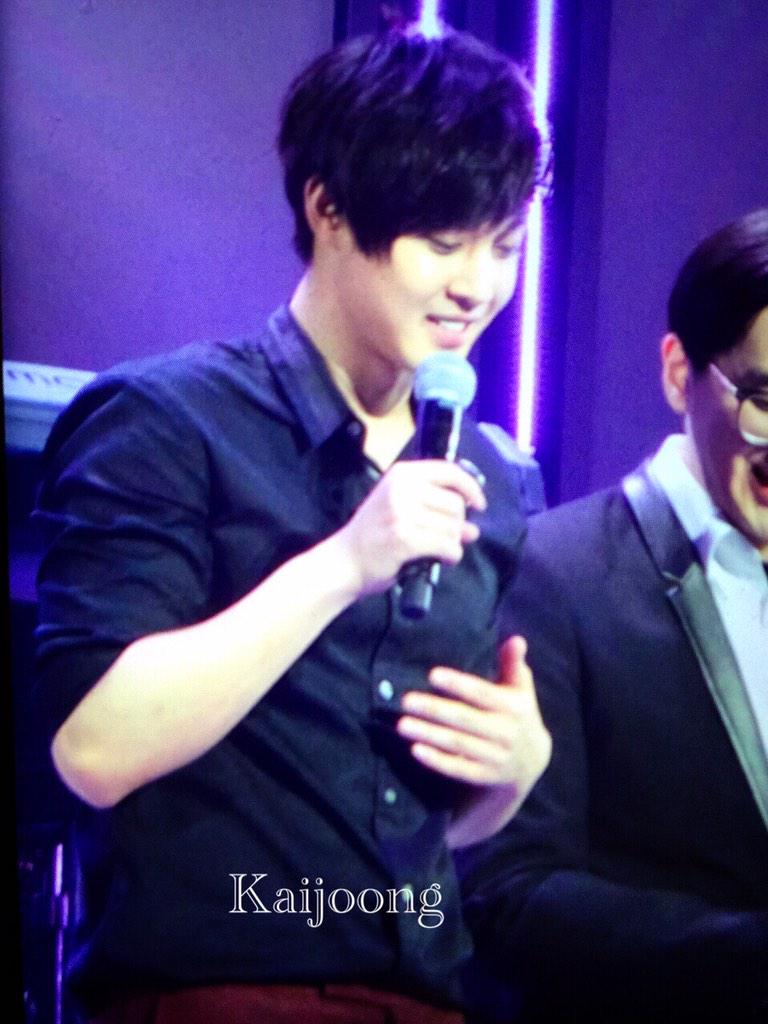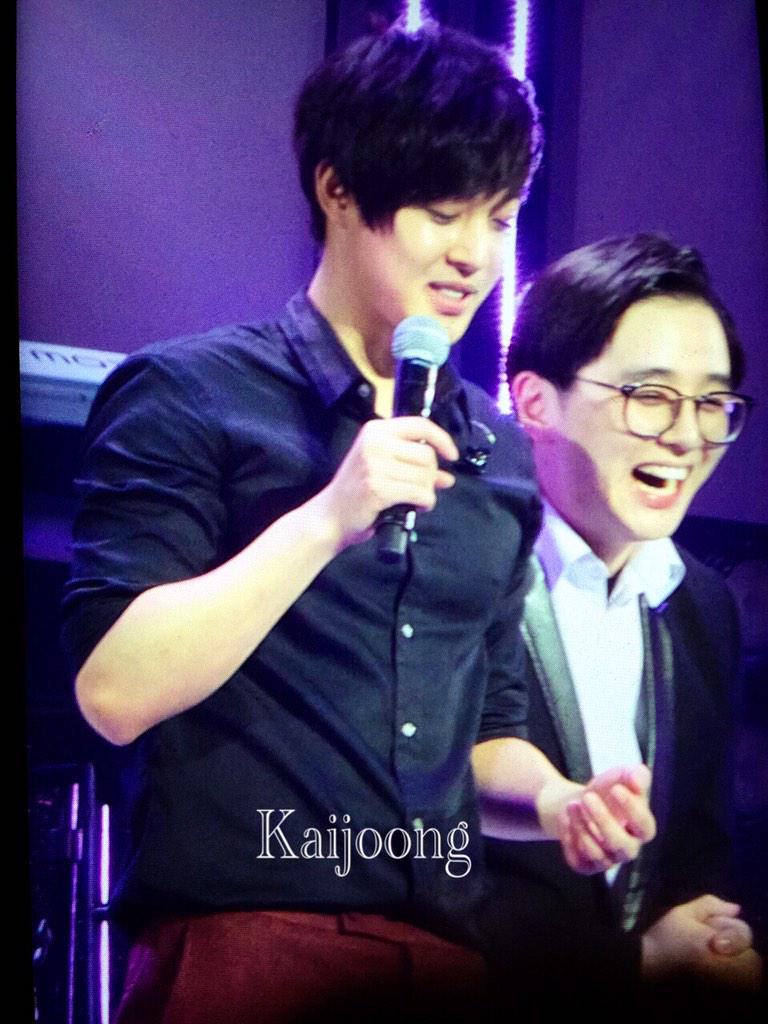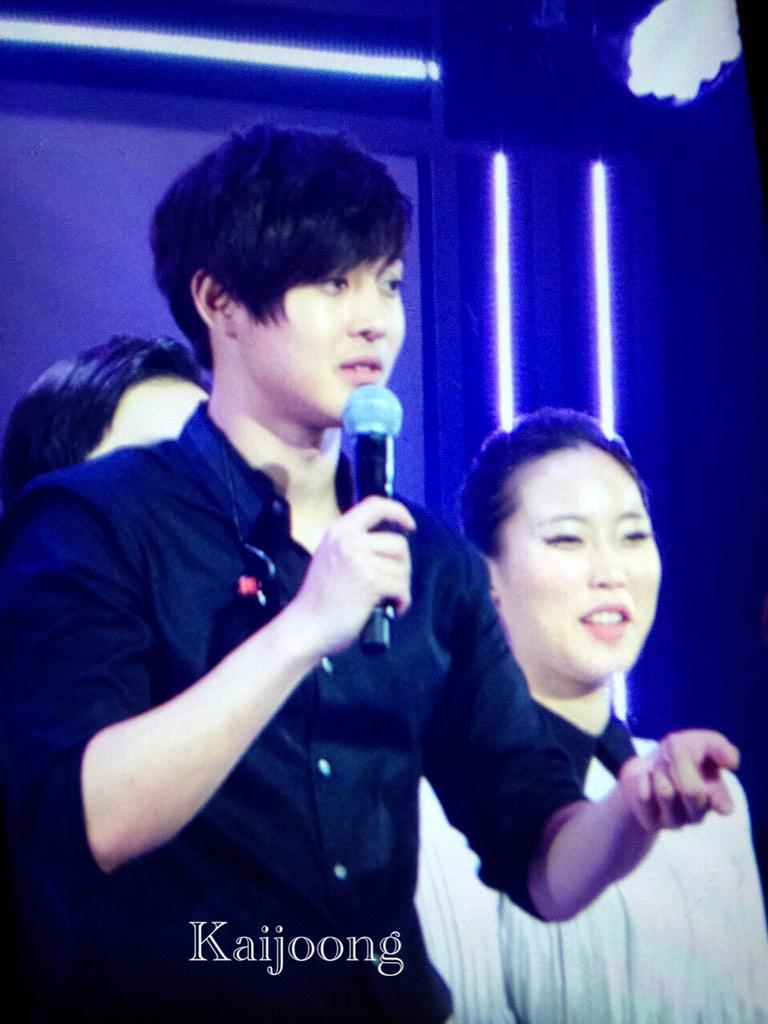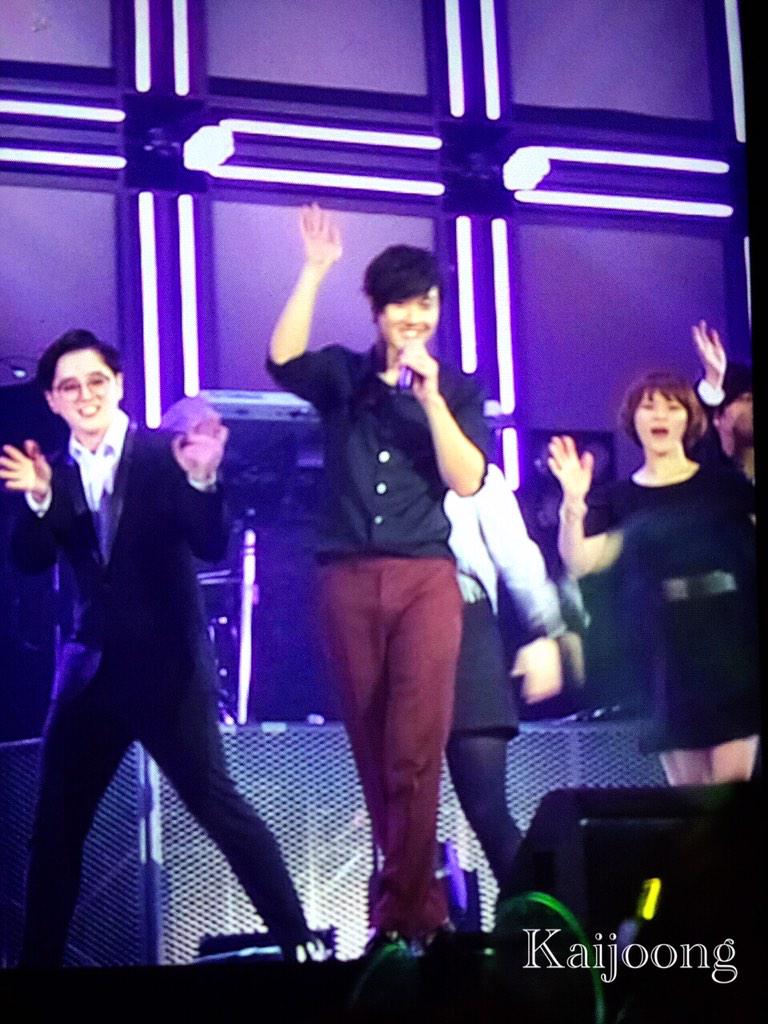 ---
150214 kim hyun joong "GEMINI"osaka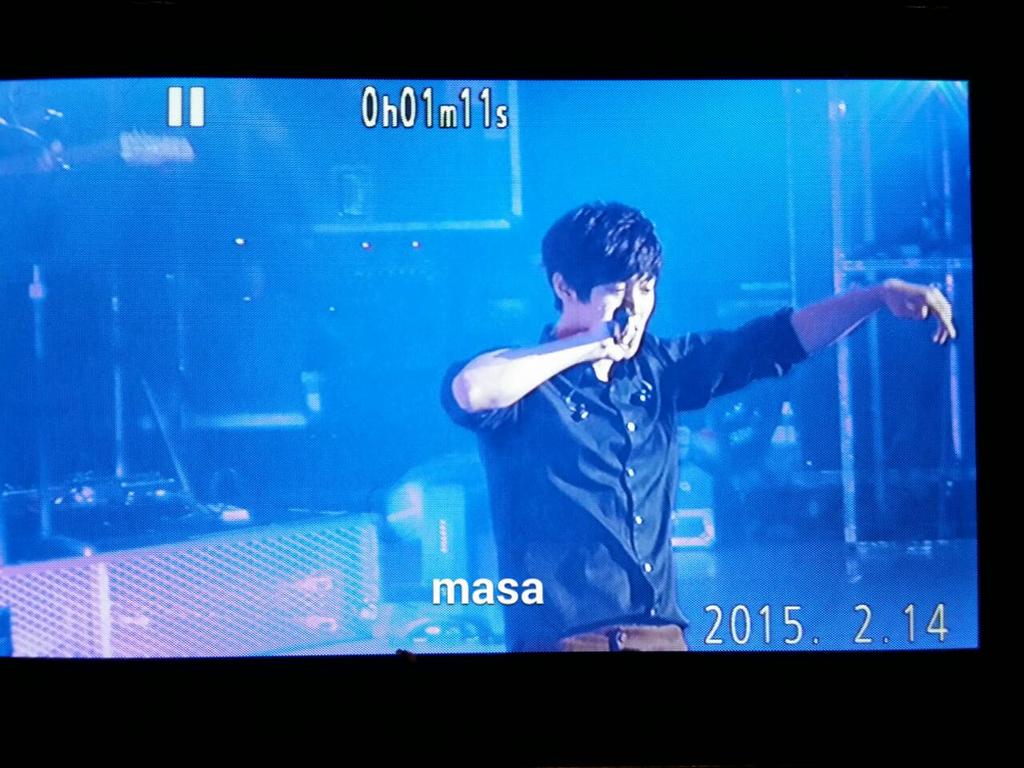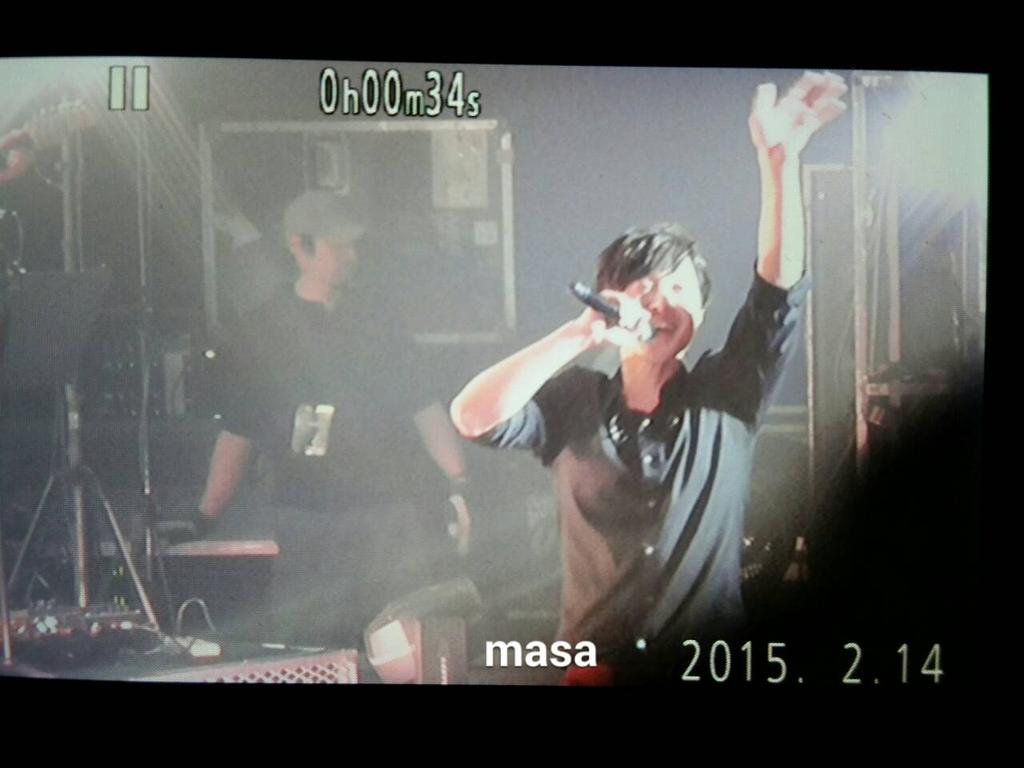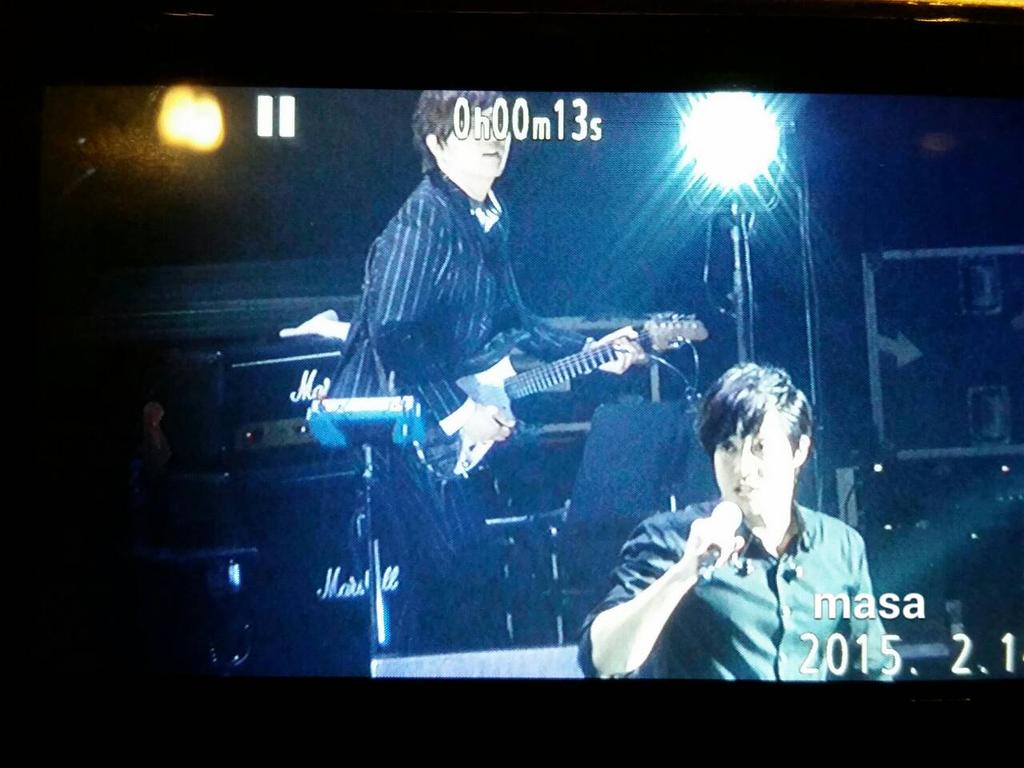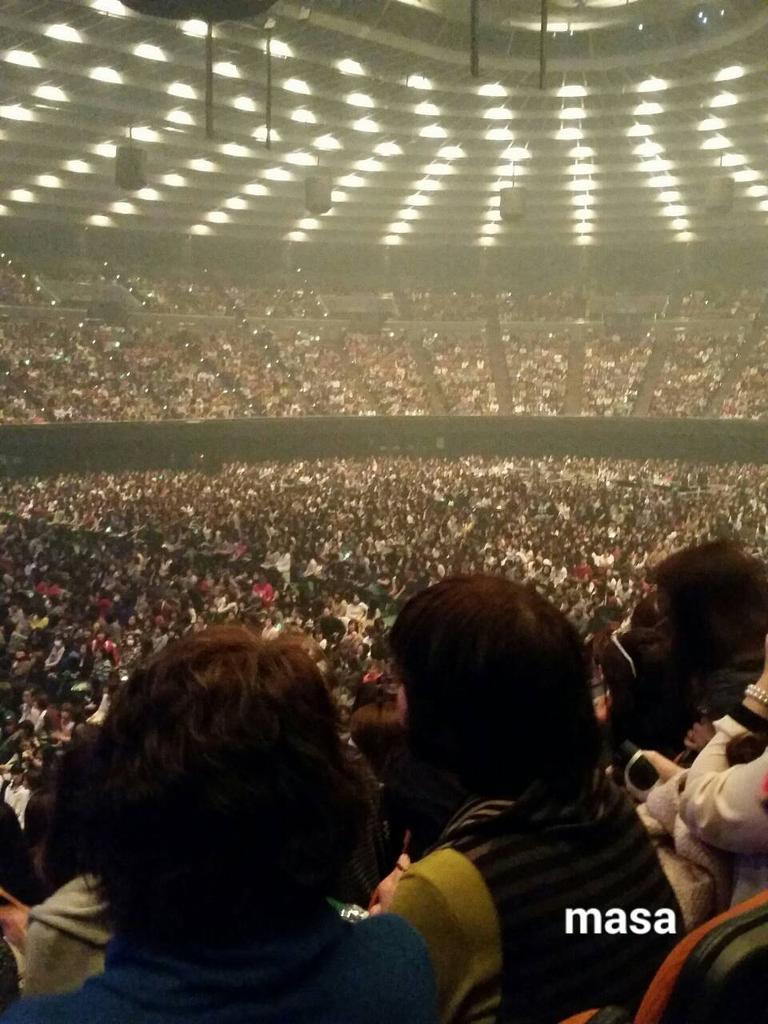 ---
  Photos Credit:   gemini @0606gemini  ·
Photos Credit:  TheMARUAKI @themaruaki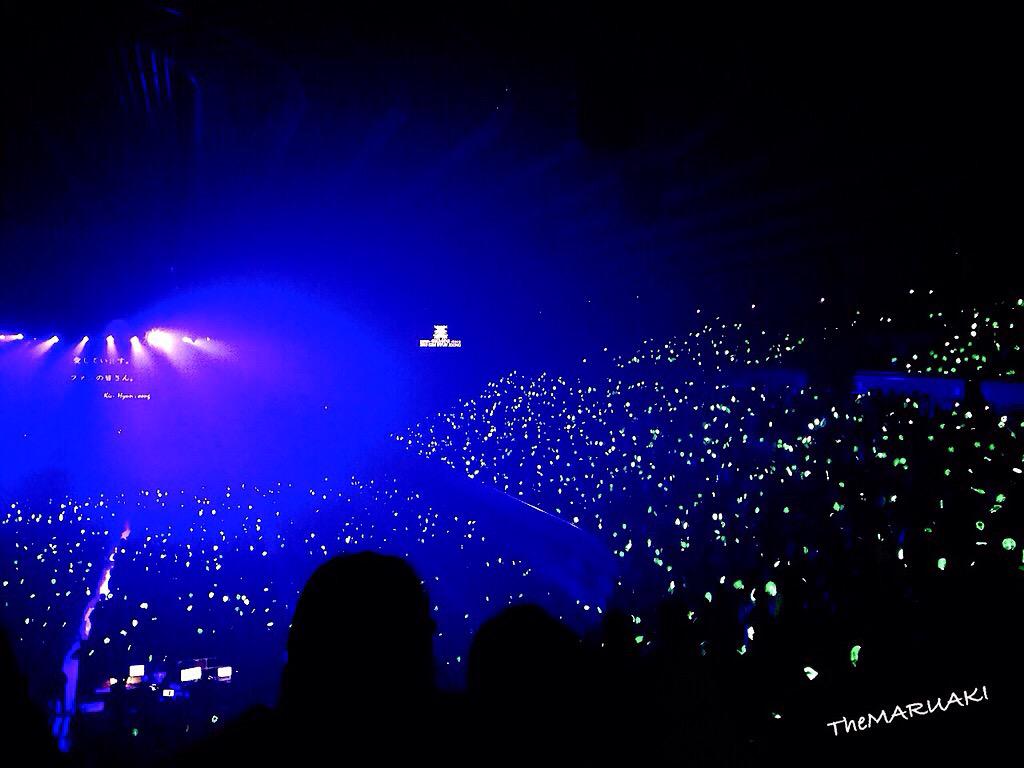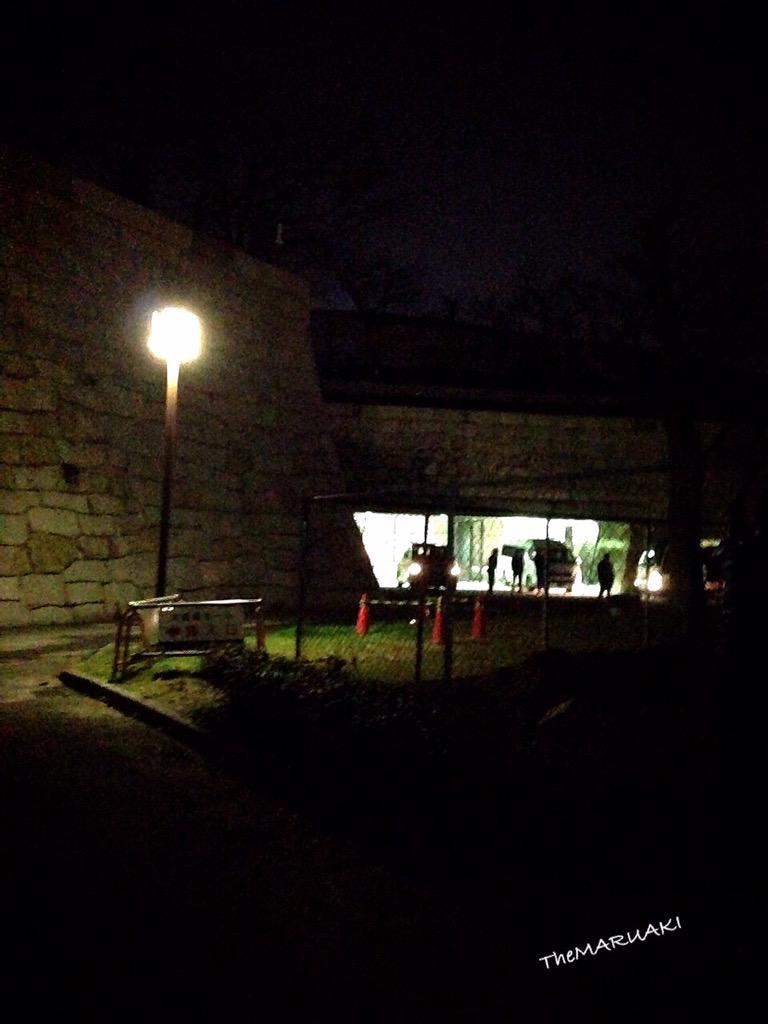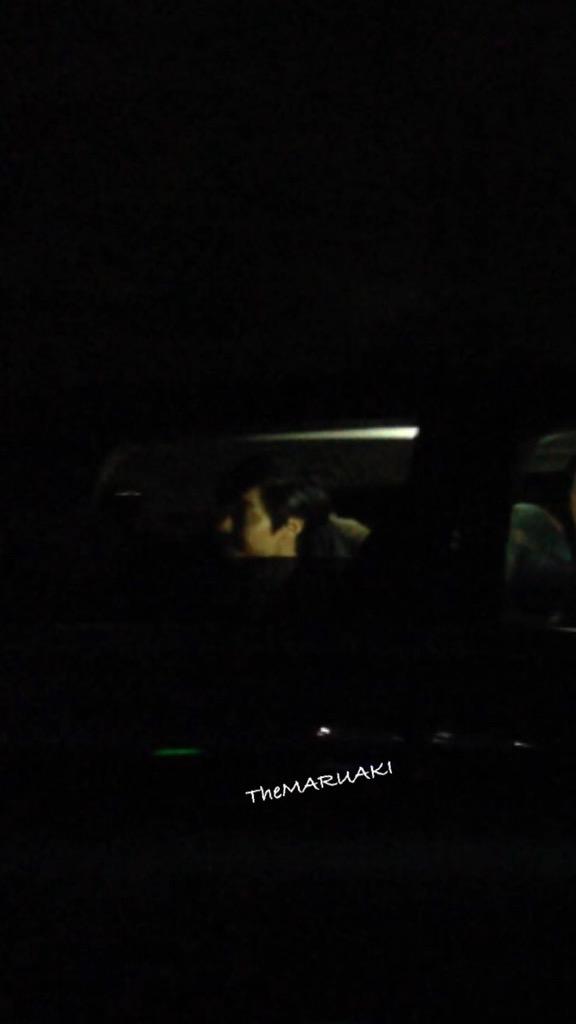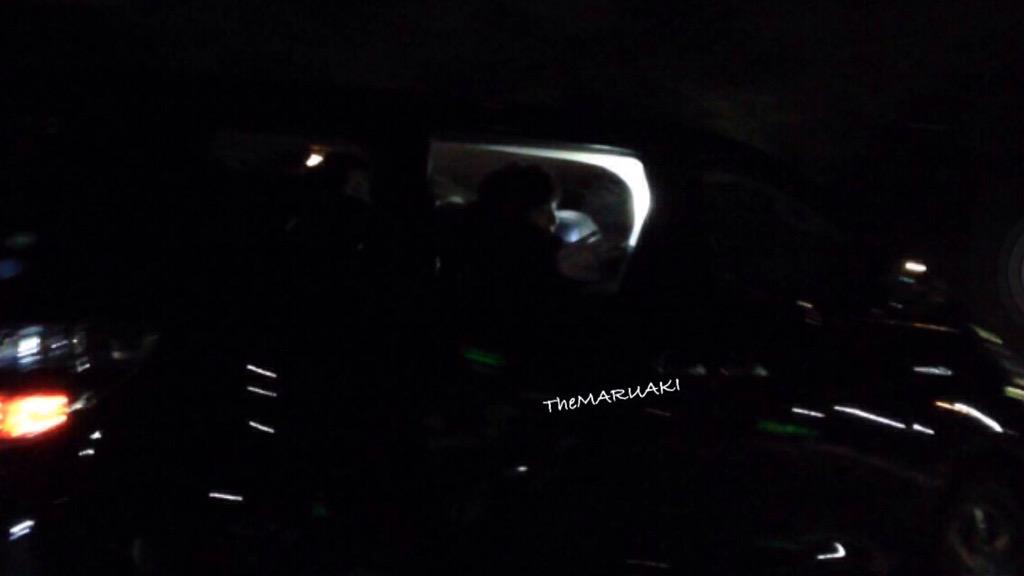 ---
AUDIO FILE (Full Concert)
Credit:  amy0201097
http://pan.baidu.com/share/link?shareid=679552463&uk=84625596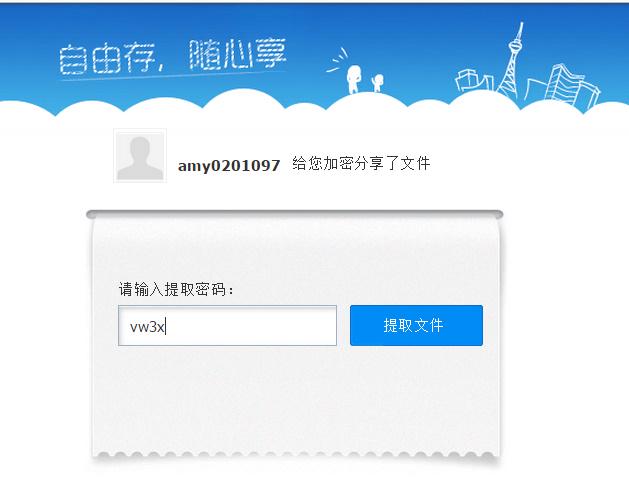 ---
---
Photo Credit:
Pink

@

pinkkhj 
2015FEB14th in Osaka Bye-bye Hyun Joong^^
6 responses