[DCKHJ GALL – English] Review: Case development in 2014 – 2015.08.10-13 + Tweet Bits – #‎Waiting4KHJ‬ ‪#‎Justice4KHJ‬ ‪#‎neverleaveKHJ‬ ‪#‎Pray4KHJ‬
[Photo]Kim Hyun Joong Japan Mobile Site Update 2015.8.14
Tweet Credit:  iku♡ ‏@loveforever8666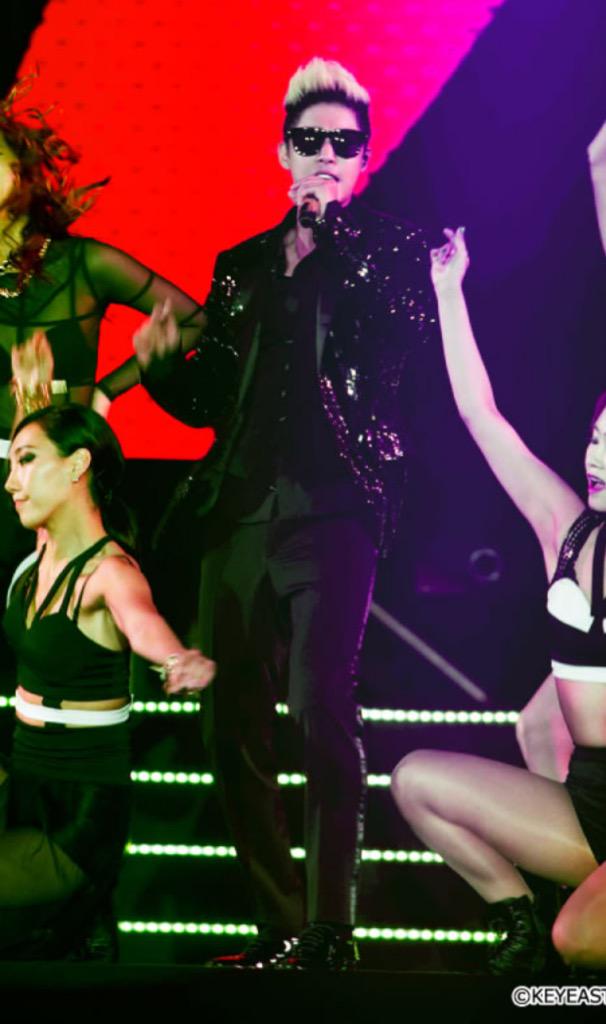 ---
Source/Credit:  http://m.dcinside.com
English Translation Credit:   sunny☀️ ‏@sunsun_sky
---
Another Translation of DC Review
Translation Credit:  MichLui ‏@Princessmich123
(Trans – Part1) DC Review of Event Timeline as organized by KR fans (based on CH trans by 倪嘉路Karenkim13 in @mMiyokolovekhj tweet)
2 years ago: acquaintances status (was mentioned in an interview with a women magazine that they met through introduction by KeyEast as an acting teacher)
During the filming of Inspiring Generation: friend status (voluntarily mentioned that one would not be able to go to the filming site if did not get an invitation)
3 April 2014: Inspiring Generation ended
End of drama filming: (estimated) start of dating
(guy side mentioned in interview that it would be nice to date someone like IG's Ok-ryun who likes him too)
15 May 2014: send text messages showing the positive result on pregnancy test kit, plot to use text messages to friend as proof of pregnancy
(Start of the whole fraud scheme)
20 May 2014: Confirmation on result outcome from Obstetric & Gynaecology (O&G) clinic – result showed no pregnancy
(Lied to the guy waiting at the car park that she was pregnant and demanded expensive gifts from him)
30 May 2014: Induced argument
31 May 2014: In order to deceive there's an assault, went and took X-Ray and secretly made up a 2-week medical certificate behind the boyfriend's back
https://twitter.com/Miyokolovekhj/status/631415224701050880
https://twitter.com/Miyokolovekhj/status/631415299363868673
(Trans – Part1) DC Review of Event Timeline as organised by KR fans (based on CH trans by 倪嘉路Karenkim13 in @mMiyokolovekhj tweet)
2 years ago: acquaintances status (was mentioned in an interview with a women magazine that they met through introduction by KeyEast as an acting teacher)
During the filming of Inspiring Generation: friend status (voluntarily mentioned that one would not be able to go to the filming site if did not get an invitation)
3 April 2014: Inspiring Generation ended
End of drama filming: (estimated) start of dating
(guy side mentioned in interview that it would be nice to date someone like IG's Ok-ryun who likes him too)
15 May 2014: send text messages showing the positive result on pregnancy test kit, plot to use text messages to friend as proof of pregnancy
(Start of the whole fraud scheme)
20 May 2014: Confirmation on result outcome from Obstetric & Gynaecology (O&G) clinic – result showed no pregnancy
(Lied to the guy waiting at the car park that she was pregnant and demanded expensive gifts from him)
30 May 2014: Induced argument
31 May 2014: In order to deceive there's an assault, went and took X-Ray and secretly made up a 2-week medical certificate behind the boyfriend's back
https://twitter.com/Miyokolovekhj/status/631415224701050880
https://twitter.com/Miyokolovekhj/status/631415299363868673
(Trans – Part3) DC Review of Event Timeline as organised by KR fans (based on CH trans by 倪嘉路Karenkim13 in @mMiyokolovekhj tweet)
August 2014: File charge – rib fracture injury sustained at health club, went to another Orthopedics clinic and lied that the injury was caused by assault and obtained medical certificate. Then threatened the guy that she would tell the media that he was a violence criminal that assaulted pregnant woman and caused miscarriage. 'A' media coy threatened to spread rumor.
September 2014: Paid 600 mil won of settlement money. Lied to the public that she did not take any settlement payment. The guy's agency confirmed the fact that 'A' media coy and suspect A had contacted them. Other than informing the guy, the agency did not take any action.
Settlement agreement, pregnancy, assault, miscarriage, private lives – threatened to expose materials in these 5 areas and incessantly coerced the guy to meet her right up till December.
7 December 2014: Claimed miscarriage and went to an O&G clinic for treatment but the hospital checked and there was no record of her seeking treatment at all.
(Deceived the guy who was waiting in the car park that she had an abortion and demanded 1.5 million won for medical fee)
19 December 2014: Woman in state of depression and people around encouraged him to go & comfort her. The woman went to Jeju island to look for the guy (1 day)
22 December 2014: Guy received the settlement agreement, the woman verbally agreed to go separate way after 31 December 2014 as a condition.
3 January 2015: Informed the guy that she was pregnant. 6 December 2014 was her last period. Medical certificate given to media stated conception date as 20 December 2014.
Guy side had sought Court order to get the ultrasound photos which the women had refused to give them, yet she kept complaining to the media.
https://twitter.com/Miyokolovekhj/status/631415224701050880
https://twitter.com/Miyokolovekhj/status/631415299363868673
---
TWEET BITS 20150813
Tweet Credit: MahaHenecia ‏@MahaHenecia 
---
Tweets/Translation Credit:  매일맑음 ‏@catgojump  ans  MichLui ‏@Princessmich123
6 responses