[Tweet Bits] KIM HYUN JOONG Legal Issues Update 4 – 2015.12.24 – 25
Kim Hyun-joong's father, "Choi asked for 3.4 billion won" VS Choi, "I was pregnant 5 times during the 2 years we lived together"
Source/Credit:   http://www.hancinema.net
Singer and actor Kim Hyun-joong's ex-girlfriend Choi asked for alimony.
SBS "TV News At Night" highlighted on the battle between Kim and Choi.
Kim's father said, "We expected it to be his child, we just never got around to check. However, we said we would take responsibility but she still sued us".
"We will pay 5 million won in child expenses and 1.6 billion won in alimony. If you add up what she took so far the total adds up to 3.4 billion won".
Choi's lawyer claimed that Choi was pregnant 5 times during the 2 years they lived together.
Kim's lawyer claimed they never lived together.
---
Text message between Kim Hyun-joong's ex-girlfriend, mother revealed
Kim Hyun-joong' father revealed part of a text message between his son's ex-girlfriend Choi and her mother on SBS' show "TV Entertainment Tonight" on Wednesday.
The message sent by Choi's mother says, "We need to be different outward and inward. If we push forward just based on our moods, it will be a loss for us. We need to cleverly use this situation."
(OSEN)
Kim and Choi have had a long-held dispute, and she charged him of being violent. She also gave birth to a baby which DNA tests proved to match Kim.
"The message is only partial and taken out of context. We need to make it clear who has the fault through an open debate," said Choi's attorney Sun Jong-moon, refuting to the father's statement.
Meanwhile, Kim Heung-sung, Hyun-joong's father, referred to the recent DNA paternity test result, saying, "We had expected such results. Since it is reasonable to go through a DNA test, we never rejected to take the paternity test before and also told that we will be responsible for the child. Regardless, Choi filed a paternity suit."
"If the court reach a verdict that the child should be raised by the mother, We will follow the order and give the child rearing expenses. But they required 5,000,000 won ($4,276) with 10 million won ($85,521) solatium, as if they were haggling with the child."
Choi's attorney contradicted saying, "Frankly, money is most important to raise a child. We are requiring a fair amount of money. Also, he's not anyone's baby, but Hallyu star Kim Hyun-joong's."
The DNA paternity test result, announcing that the child is Kim Hyun-joong's biological son, came out on Monday.
By Kim Yu-jin (kimyujin@heraldcorp.com)
Related article: Roundup of Kim Hyun-joong's legal dispute with ex-girlfriend
---
TWEET BITS
Tweet Credit:   Toujours Henecia ‏@SuperfandeKhj Dec 2
---
Tweet/Translation Credit:  sunny☀️ ‏@sunsun_sky Dec 23
---
Tweets/Translation Credit:   SP ‏@illublue Dec 23
---
Tweet Credit:    meizi ‏@mayzi1021 Dec 23
Translation Credit:  MichLui ‏@Princessmich123 Dec 2
---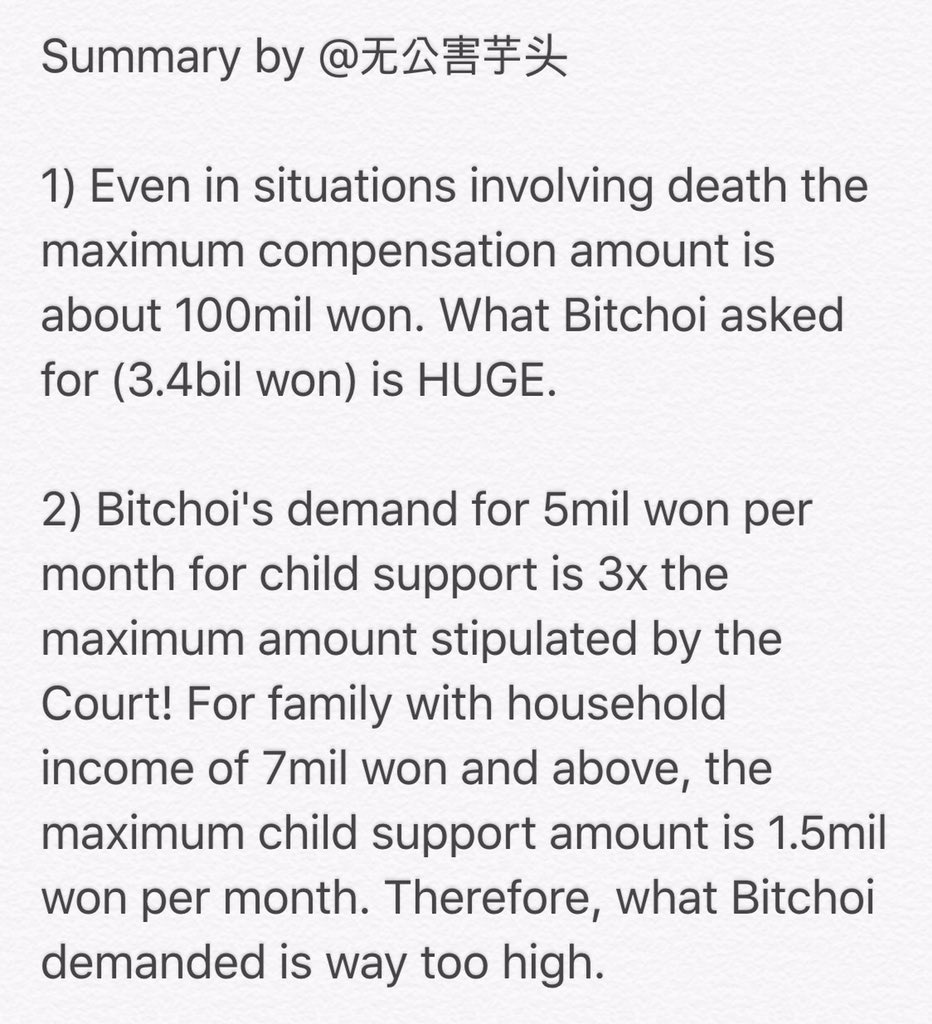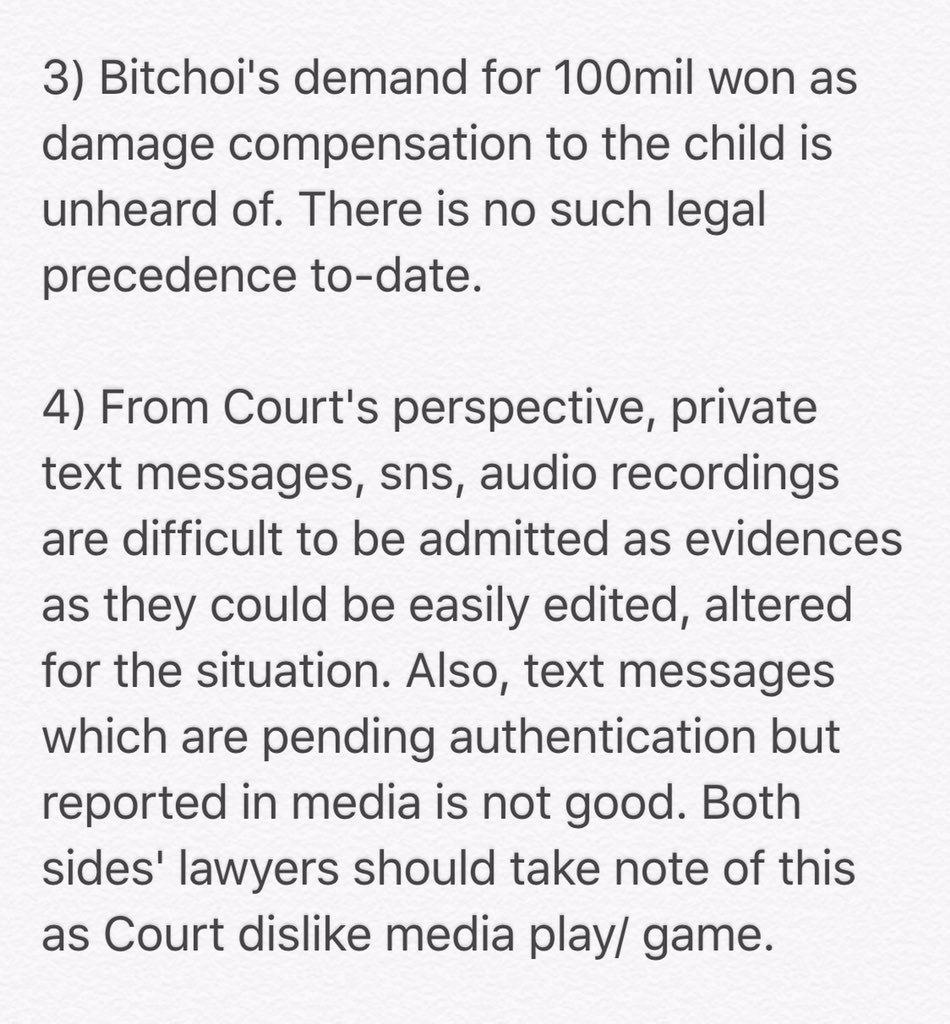 ---
Tweets/Translation Credit:  sunny☀️ ‏@sunsun_sky
---
8 responses