[Pexers Write-Ups] Concert Images
Author:  AprilStarr
Photos Credit as Tagged
We have seen Kim Hyun Joong go through an evolution of images. From the rebellious, tough guy who exchanged his comfortable home and recognized talent at schoolwork for music, the happy -go- lucky guy who can sleep anywhere,anytime, maturing into a gentle Jihoo. He was also the 4D guy,darling of variety shows, the favorite athlete of the soccer field and icon of celebrity clothes and makeup. His latest image was that of the rough and manly persona of Inspiring Generation. Those images were developed by his talent agencies through which he was promoted and became known as a Kpop idol. They became second skin to him much of what was understood as part and parcel of background and life experiences.
His solo concert images is another story, they were his creation as they projected his own aspirations and represented where he is at the moment. He showed his capabilities through different musical genres, freed to experiment combinations to deliver the ambiance that he wanted, showed how he released himself from the past though not necessarily completely rejecting them as he tried performing with a Live band. His image was that of being natural, touchable and even vulnerable to his emotions.
Every concert is a collective enterprise between him and the fans, between him and the people who worked with him to make the concert an experience to remember for a long time. Every concert bore his unmistakable signature. He closes the gap between him and the fans- going down from the stage to the audience rows, fan participation in the programs, handshakes and seeing them leave by the door as a gracious host- all fan services of course. But he does it with all humble appreciation and sincerity.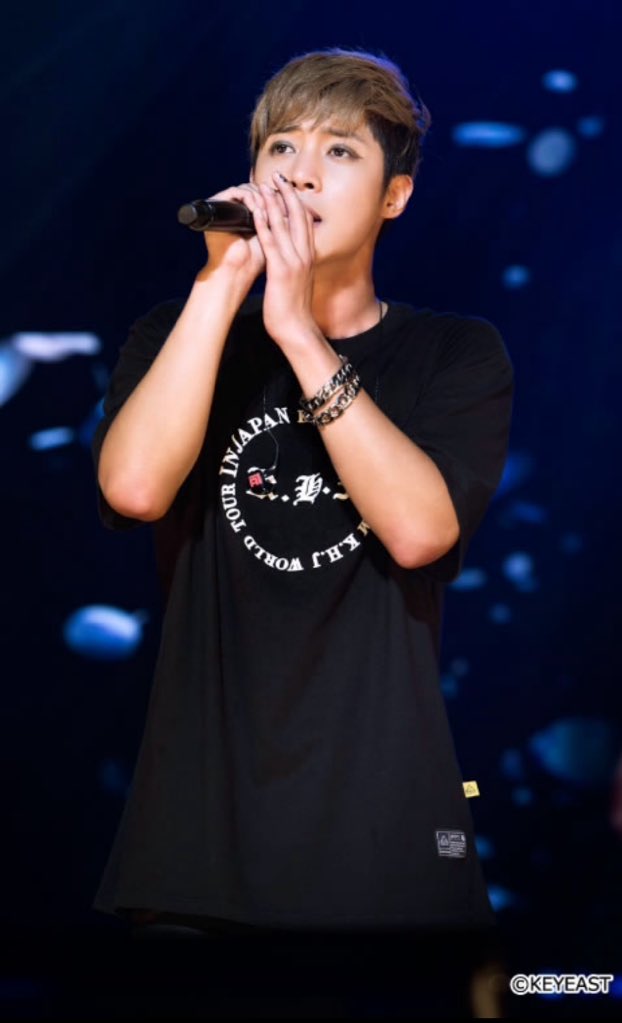 Here at the concert he, as well as the fans are all up close compared to the segmented and edited dramas where he waits for the ratings to see how he has done his work. The high of a performer from the audience reception of his number,or the whole set of it judging from the thunderous applause, to the ear splitting screams of his name can be summarised by the phrase "you don't know how you made me so happy" right then and there. You don't have to hear him say it, his face and body language say them all.
5 responses