[Late Late Updates – 1] KIM HYUN JOONG's Legal Issues – from Aug 11 to Aug 21, 2016
Tweets/Translation Credit:   sunny☀️ ‏@sunsun_sky Aug 11
---
Tweets/Translation Credit: SP ‏@illublue Aug 12
---
Tweets/Translation  Credit:  MichLui ‏@Princessmich123 
Tweet Credit: 잠꾸러기현중 ‏@jamkkuleogihj
Translation Credit:   MichLui ‏@Princessmich123 Aug 14

Choi's text sent to friend captured "I don't want kids"
---
Tweets/Translation Credit: sunny☀️ ‏@sunsun_sky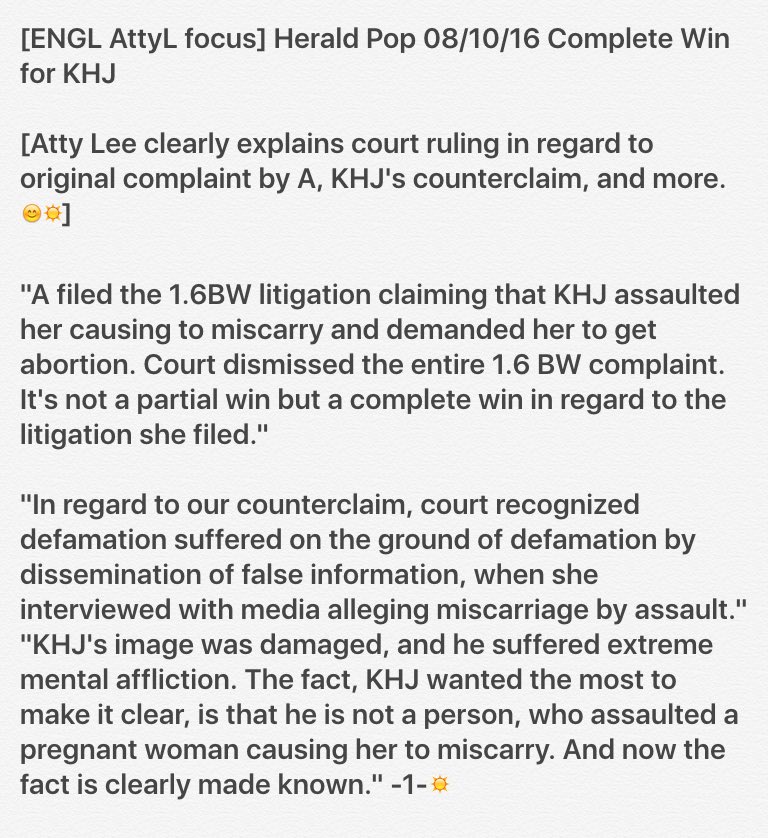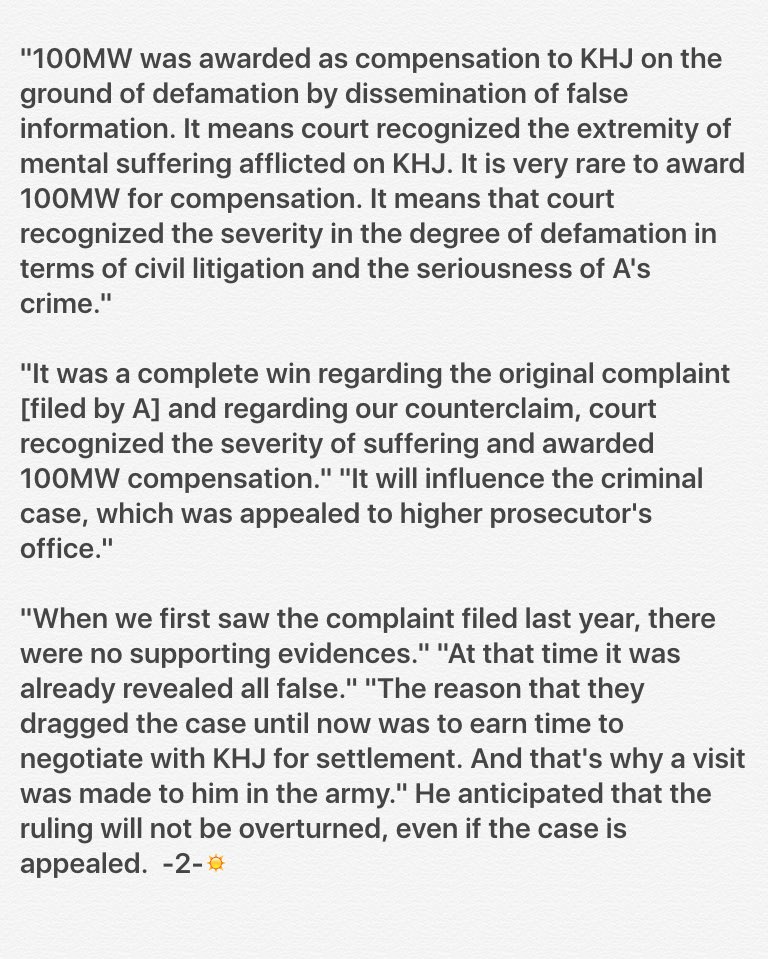 ---
Tweets/Translation  Credit:  MichLui ‏@Princessmich123 Aug 15
---
Tweets/Translation Credit:    sunny☀️ ‏@sunsun_sky Aug 17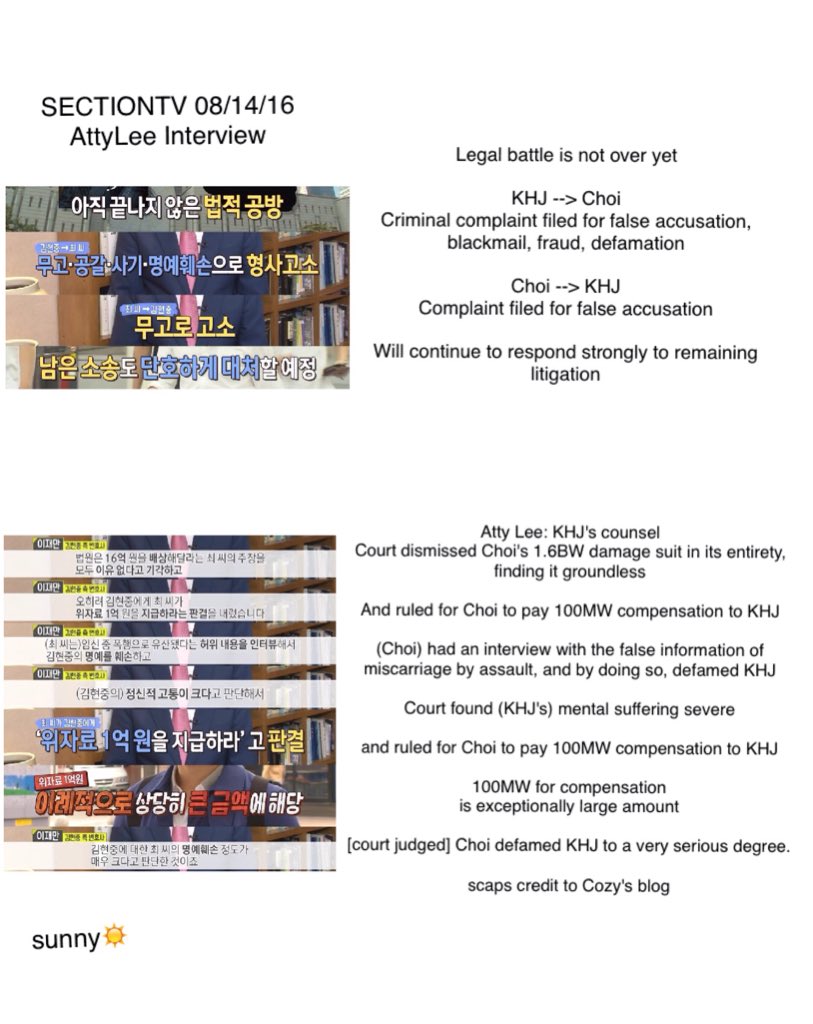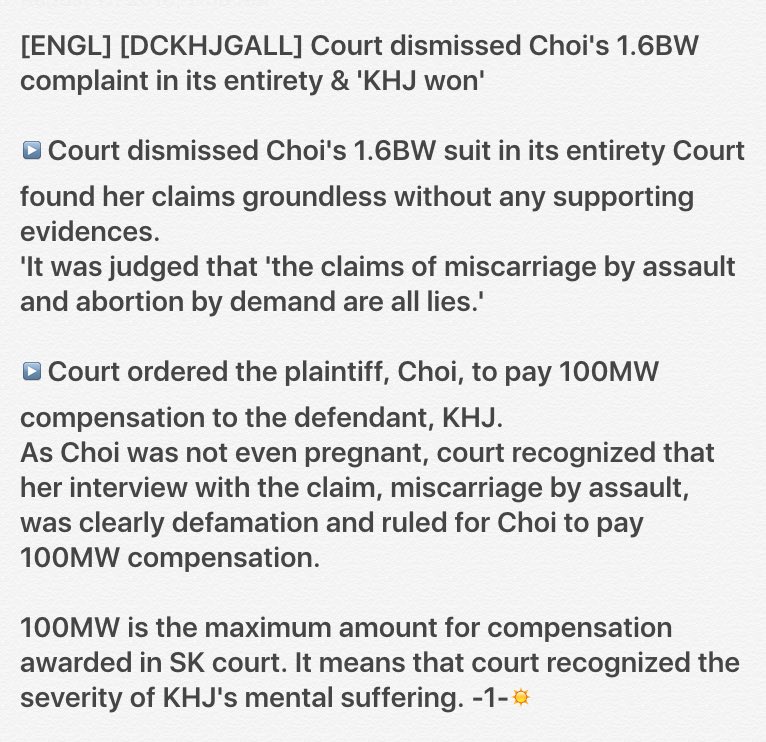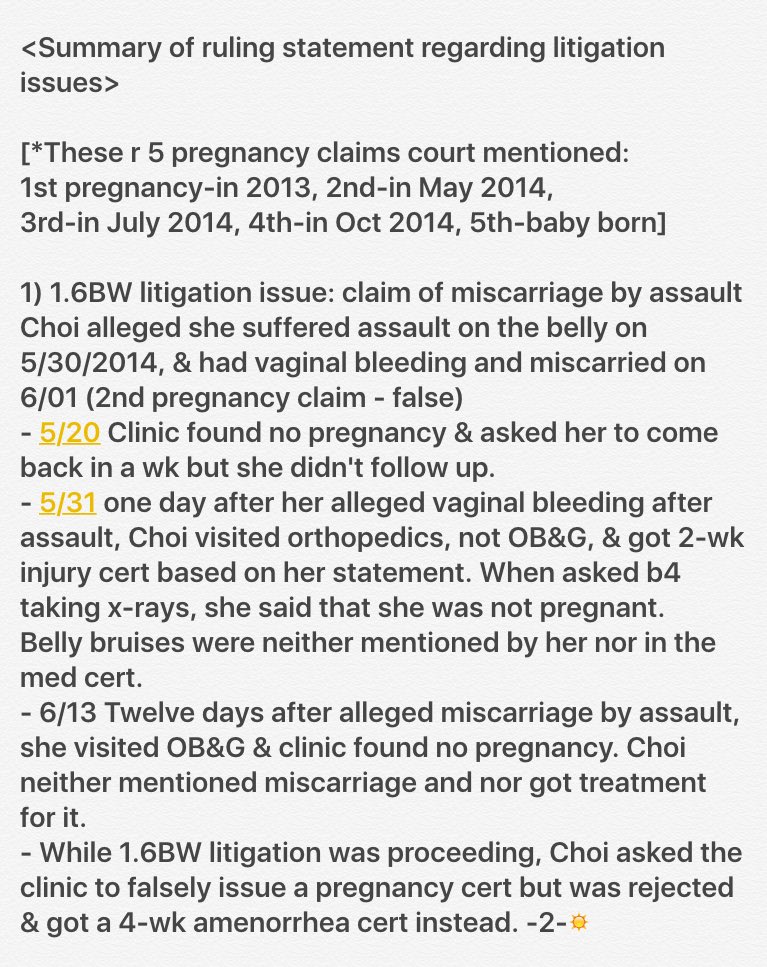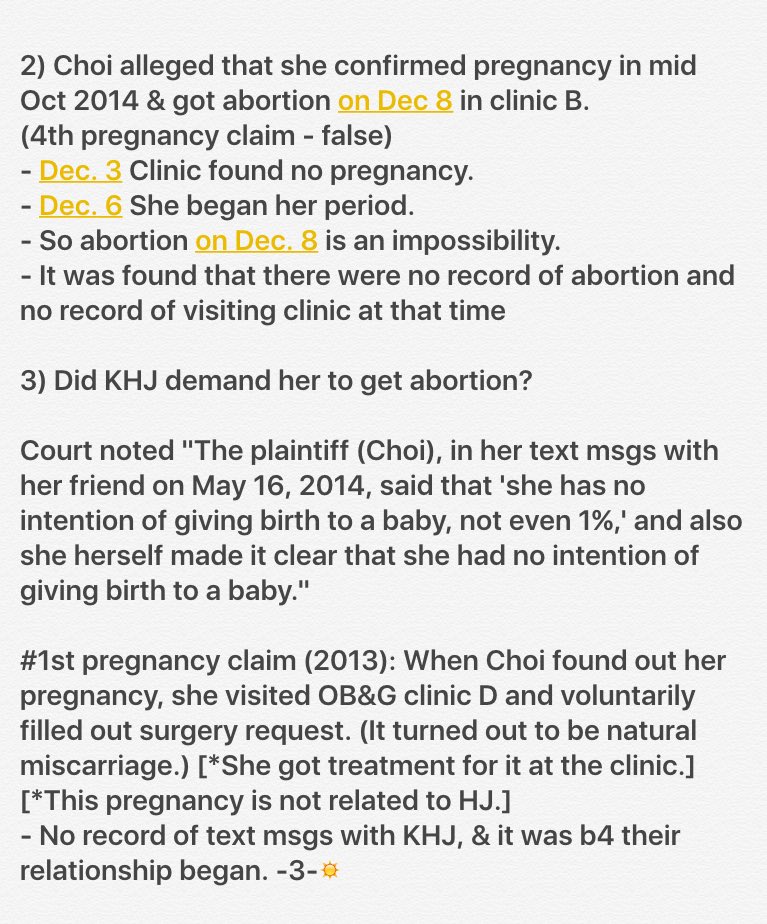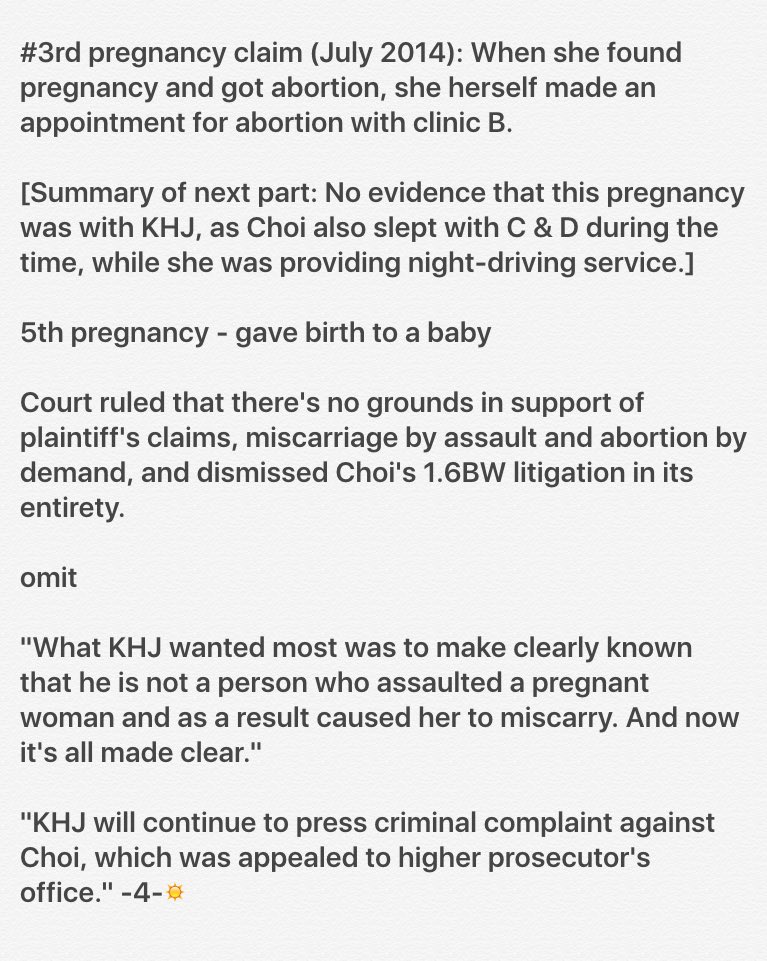 ---
Tweets/Translation Credit:   SP ‏@illublue Aug 16
---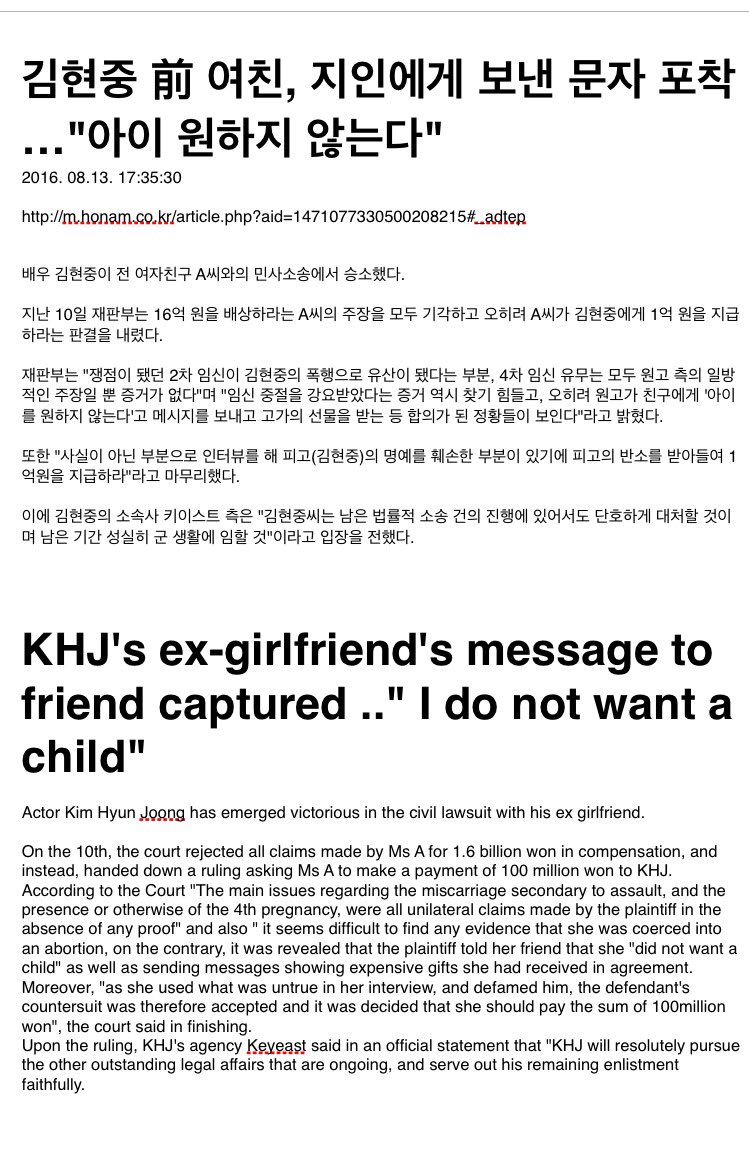 ---
Tweets/Translation Credit:  sunny☀️ ‏@sunsun_sky Aug 17
FYI – Re HJ's criminal case: This is what I understood from cmmnts in DCKHJGALL a while ago regarding HJ's criminal case.

Since district prosecutor made 'no charge' decision, there was no charge made against 🐍 n the case cud not be brought to court. So HJ appealed to higher prosecutor's office.

If higher prosecutor's office deems the decision of lower prosecutor's office wrongly made, the case will be sent back to district prosecutor's office and investigated again by a different prosecutor. If this prosecutor makes 'charge' decision, 🐍 will b charged and the case will be brought to criminal court for ruling.

These legal procedures are an unfamiliar territory to me and it took a while to understand. And still it's just my understanding. As the criminal case unfolds, we wl b able to see how these procedures actually work n whether or not my understanding is correct.

ps. Pls understand that for now I wont b able to answer such questions as 'what happens, if….' I wl collect such info only if it happens and until then I remain ignorant. Thank you as always and may truth win and justice be served!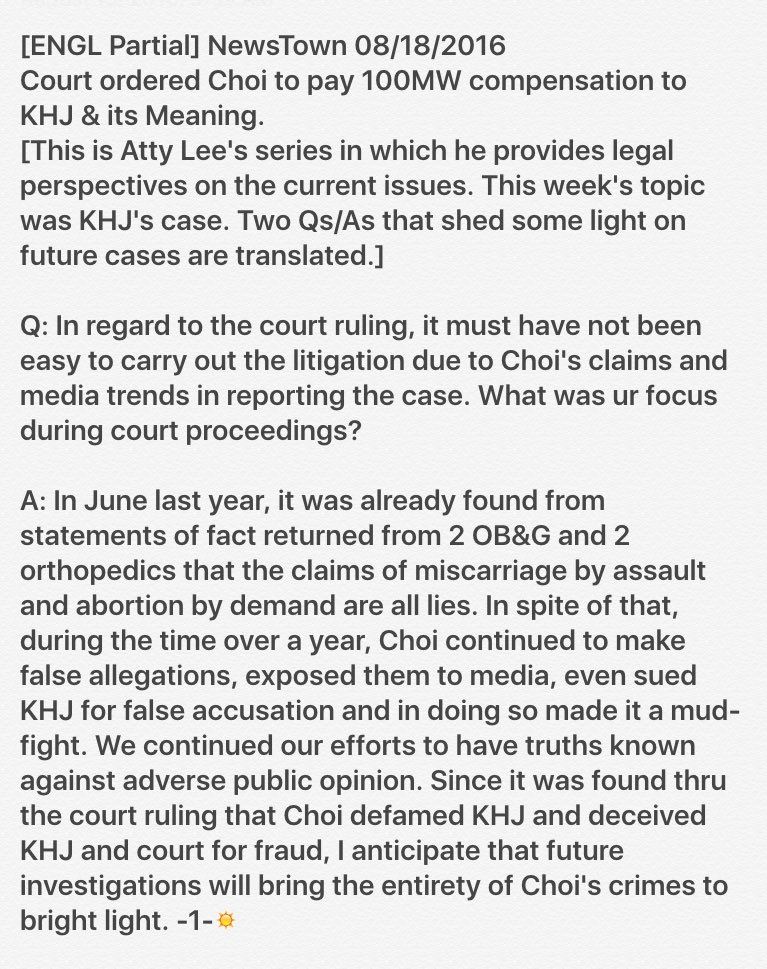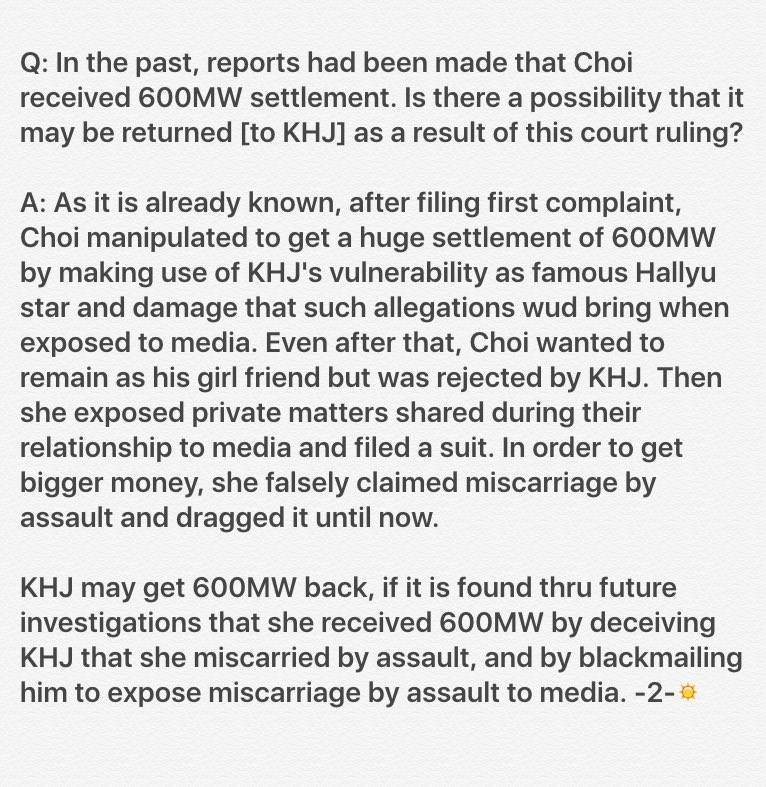 ---
Tweets/Translation Credit:    SP ‏@illublue Aug 19
---
Tweet/Translation Credit: 501왕자 ‏@501wangj
---
Tweet Credit:  Kim Hyun Joong ‏@BeautifulPrin1 Aug 20